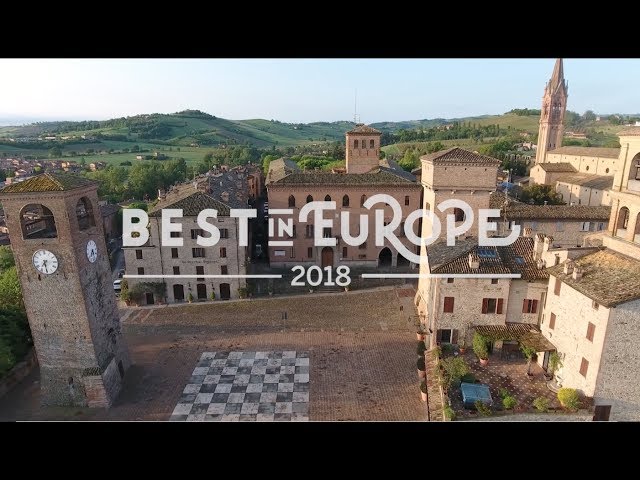 Porretta Soul Festival

Experience
Food
&
Wellness
Porretta Terme lies in the Tuscan Emilian Apennine, strategically halfway between Bologna and Florence – the latter only one hour away. Porretta can be easily reached both by car and by public means, with particular reference to the historic Ferrovia Porrettana, which connects the town with Pistoia, Capital of Culture in 2017.
In addition to the various music and art events, Porretta Terme is known for its natural attractions, like the famous Thermal Baths, already renowned and praised in Roman times. Today, the beneficial properties of Porretta's thermal waters draw thousands of visitors from all over the world – yet for nature's lovers many other places are worth seeing.
In fact, just a few miles away from Porretta Terme are located unbelievably beautiful and charming natural parks to wander, to spend a pleasant day dedicated to relax and wellbeing. Also, Porretta Terme's historic city centre offers striking glimpses and plenty of opportunities to dive into a typical Tuscan Emilian atmosphere. One of these is the Mercato Cittadino, which takes place in both the main squares, where you can taste cold cuts, cheese, and more local delicacies. With its events and Soul concerts, the Porretta Soul Festival is ideal to spend a few days in the lovely atmosphere of this town.
During the day, you can arrange relaxing hiking in the woods, visit the main churches and the most important monuments, and finally regain wellbeing in a session at the Porretta Thermal Baths – this facility provides several services (massages, beauty treatments, etc.), perfect to dispel the stress of everyday life and to get ready for the evening's events. Moreover, during the Porretta Soul Festival, Porretta Terme's historic city centre is full of surprises. On one of the best-known premises, the Rufus Thomas Cafe Stage in the beautiful Piazza della Libertà, take place free Soul shows from morning till night. There a variety of stands sell street-food, with wine and local gourmet tastings.
Porretta Soul Festival's staff is always ready to provide useful tips about how to best spend your stay in Porretta Terme: from events to sightseeing to recommendations about where to sleep and eat.
Be Here.
Discover nearby, find accommodation, good food and more to get the best out of your stay.
What to see, do and taste to experience in an authentic way this region in the heart of Italy.
Hotel Helvetia is the Artists' House and the beating heart of the Porretta Soul Festival. Get yourself ready to enjoy the unforgettable performances of these extraordinary artists, boost up with positive vibrations and do not miss the unbeatable wellness deals at the Hotel Helvetia Thermal SPA. Music, Sociability, Wellness & Gourmet. We highly recommend this hotel for your stay during the festival as a comfortable starting point to visit Porretta and its surroundings.